Naše témata/přednášející:
SLAVES TO SCALES? OR WHY PROFICIENCY SCALES ARE IN FACT USEFUL (PLENARY) - Piotr Steinbrich
Grouping students according to the proficiency level according to the CEFR Common Reference Levels has become a standard feature of any ELT course, be it a public school, a PLS or a university setting. In this talk we will discuss the benefits and shortcomings of using various proficiency scales and what bearing it has on teachers' classroom practices.
CATERING FOR DIFFERENCES IN THE LANGUAGE CLASSROOM (WORKSHOP/SEMINAR) - Piotr Steinbrich
No group is homogenous. Mixed ability, mixed levels, mixed motivations or different learning preferences are just but a few examples of the types of differences that every teacher has to cater to on a daily basis. In this workshop, we will focus on those aspects of teaching English that are related to the notion of 'learner differences'. We will use some examples from the course book 'Choices' as well as those more general ones that address the issue of 'variability' in a FL classroom.
A recipe for 21st Century Reading - Markéta Špinková
Do your students read enough? Or do they consider reading books boring and slow? We all agree reading books is an important part of learning and personal development. We would love to help our students make a daily habit of reading varieties of texts, and recent survey research indicates there is a need for students to do so. Through reading English books students develop their reading comprehension, get acquainted with crucial titles of English and world literature and use English for a real life experience. So how to help students get used to reading in English? In this workshop we will try practical activities which integrate reading books into general English lessons for various age groups.
BIOS:
Piotr Steinbrich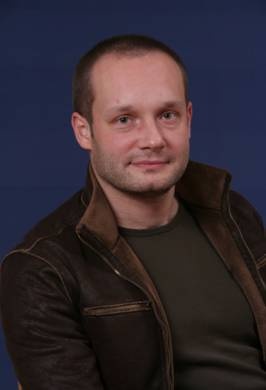 Piotr Steinbrich has been involved in TEFL for over thirteen years. He has taught all possible levels, age groups and courses. As a trainer, he has been involved both in pre- and in-service training, with the Catholic University of Lublin, INSETT, and the British Council.
Most recently, Piotr has been a teacher trainer for Pearson Education, giving presentations both in Poland and abroad. He publishes extensively, both academically, in the area of applied linguistics, and as a co-author or consultant of ELT materials. He holds a PhD in applied linguistics from the Catholic University of Lublin, Poland.
Markéta Špinková
Markéta Špinková graduated in English and Czech language and literature at Charles University in Prague. She has been teaching students of various ages and interests for nine years and gained her teaching experience at private language schools, Swedish primary school and Czech secondary school. She is enthusiastic about methodology and teacher training. Apart from teaching she has been currently working as a methodologist for Bohemian Ventures.